Schema: Imprints of political weight.

2018-ongoing research project.

Schema… explores the dialogue between collective experience and weight (and/or gravity): how is this used in, with or against singular and collective bodies? Moving through the live performances of James Brown to the aesthetics and choreo-politics of protest to the utopian and anarchic architectures of rave, mosh pits and mass hysteria. This examination of these phenomena is underpinned by the writing of Hito Steyerl and Judith Butler; how do the structures of state and perspective affect and influence different bodies in public. I believe it is more important than ever to look towards aesthetics and affects of collectivity: Its triumphs, its failings and even its neuroscience.

This project comprises of live research events, essays, performances, printmaking and video. Each component attributing to what I envisage as an expanded publication, a visual essay of sorts. Currently I am developing the forms in which this research might be 'published' (or made public).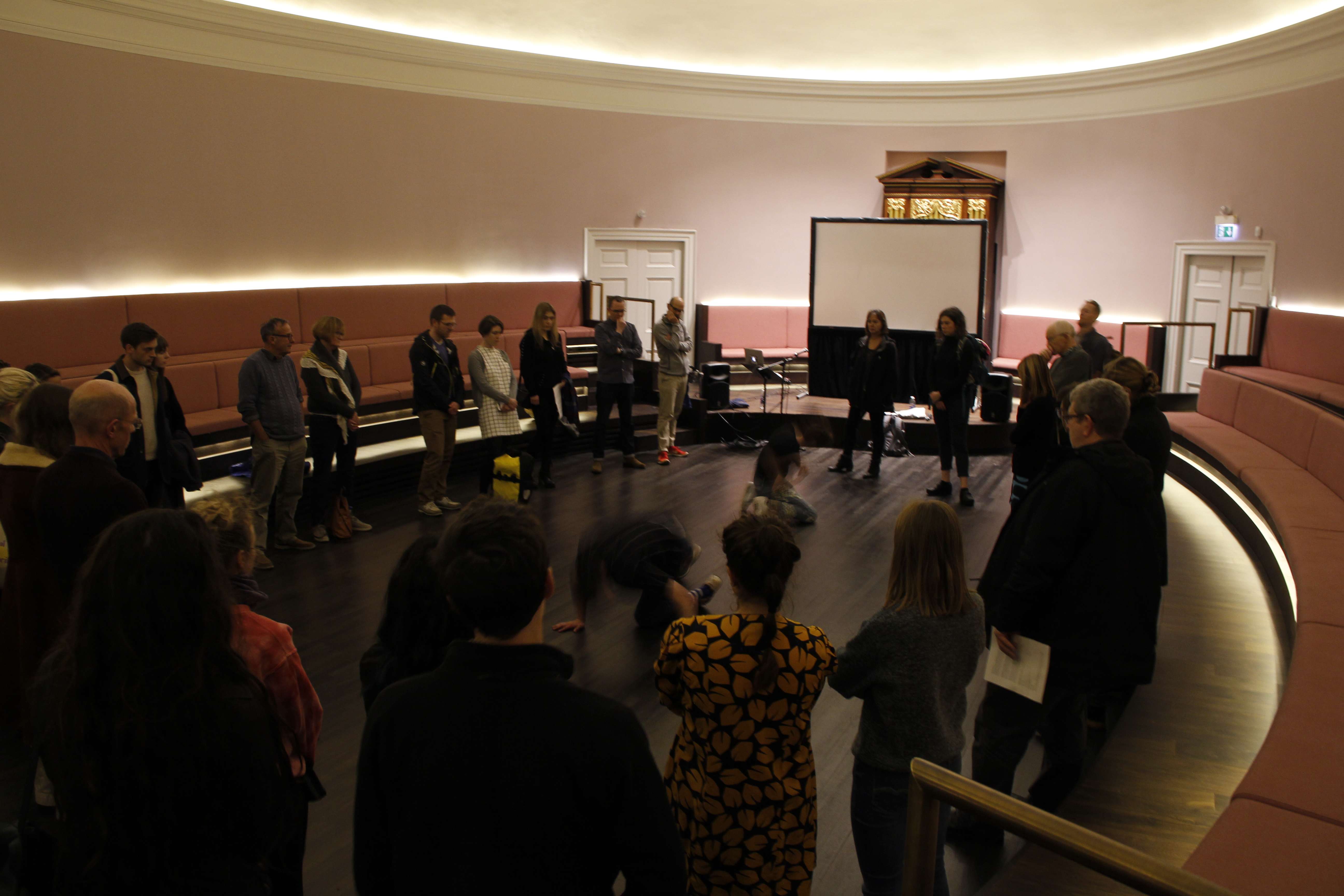 This project was initiated through the invitation of Tabot Rice Gallery as part of

Talbot Rice Projects.

This set the research in motion through three research events (Chapters I-III) continued research has narrowed this research themes down to its current focus.


Events and recent presentations:

Chapter 1 - Re:Re: J.B. discussion and performance with guest artist Matthias Sperling - Sept 18, ECA engine room.
Chapter 2 - Structuring a We, Performance demonstration and conversation with guest artist Lucy Suggate - Oct 18, St Cecilia's Hall, Edinburgh University.
Chapter 3 - UR -Prototyping. Performance - Jan 19, West court ECA,
Chapter 3 - UR -Prototyping. Performance -June 19, CCA Glasgow as part of Present Futures



markbleakley

Image credits (Top to bottom): Claricia Parinussa, Mark Bleakley, Claire Hills, Brian Hartley.